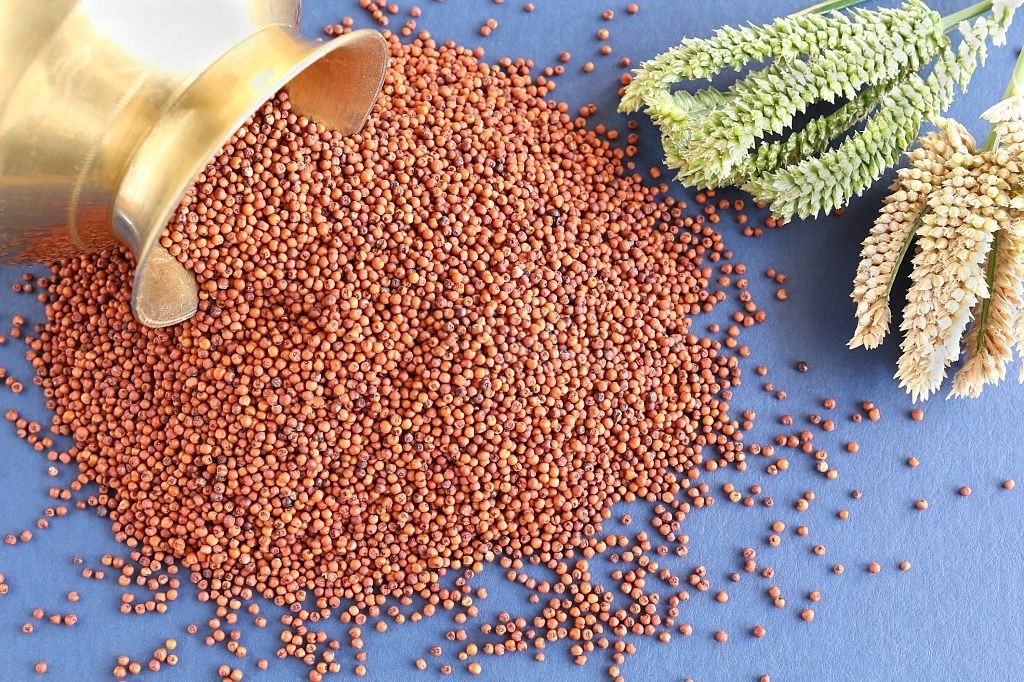 There is nothing Ragi cannot do. The finger millet, or Ragi, is a versatile superfood present in different forms – Dosa, Waffles, Starter, Desserts, Main course, or anything else.
Are you afraid of various variants of COVID? The variants of Ragi will help you deal with them.
Ragi used to be a staple diet in South India for a long time, but now it is all over the place, and here's why.
The presence of key nutrients in ragi improves your overall immunity, 

contains calcium, gluten-free protein, lots of fiber, and amino acids. It is also a rich source of iron, vitamin B, and folic acids.

It is especially beneficial for kids because the calcium present in Ragi helps in the bone development of children. It also prevents malnutrition.

It helps in feeling full because of fiber, and the antioxidants present in Ragi help the body to feel relaxed, preventing insomnia, anxiety, headaches, etc.

The amino acids present in Ragi remove excess fat around the liver and reduce cholesterol levels. Thus, Ragi is highly recommended for diabetic and obese patients.

The antioxidants present in Ragi reduce wrinkles and dead skin as they are the primary signs of aging. Ragi, when consumed regularly, helps bring down the blood pressure, thereby preventing hypertension.
Different forms of immunity-booster Ragi
Ragi-based dishes are replacing roti and chapati in a few places as people are becoming more conscious about their consumption. Even the government guidelines to prevent and cure COVID-19 suggest consuming Ragi dosa.
Ragi porridge is served to babies along with buttermilk, curd, fruit juice, etc. for improving their overall immunity and avoiding obesity.
It is a perfect alternative for the ones with mindless snacking habits. It saves you from eating junk, and you can prepare them easily at home with ragi, wholewheat flour, bajra, and millets.
Ragi is used to prepare many dishes to savor sweet tooth like cake, modak, laddoo, etc. along with jaggery and ghee that provide additional health benefits and increase the immunity in the body. Mixing it with flaxseed, Jaggery and Ghee you can have some sweet delicacies. (Try Ragi Immunity Booster Ladoo at Farm didi)
Although Ragi has many benefits, Be mindful of not consuming in excess as it has a flip side too as it can lead to health issues like constipation,bloating gas, and diarrhea 
as it takes more time to digest, Also due to high protein level excessive consumption is not recommended.
Ragi-based dishes are easy to prepare and enjoy. Boost your immunity and health levels by including it in your diet in a balanced form . Go Grab your Immunity booster laddoos and modaks made of Moong and Ragi Which are now available at www.farmdidi.com.
With the goodness of Ragi,