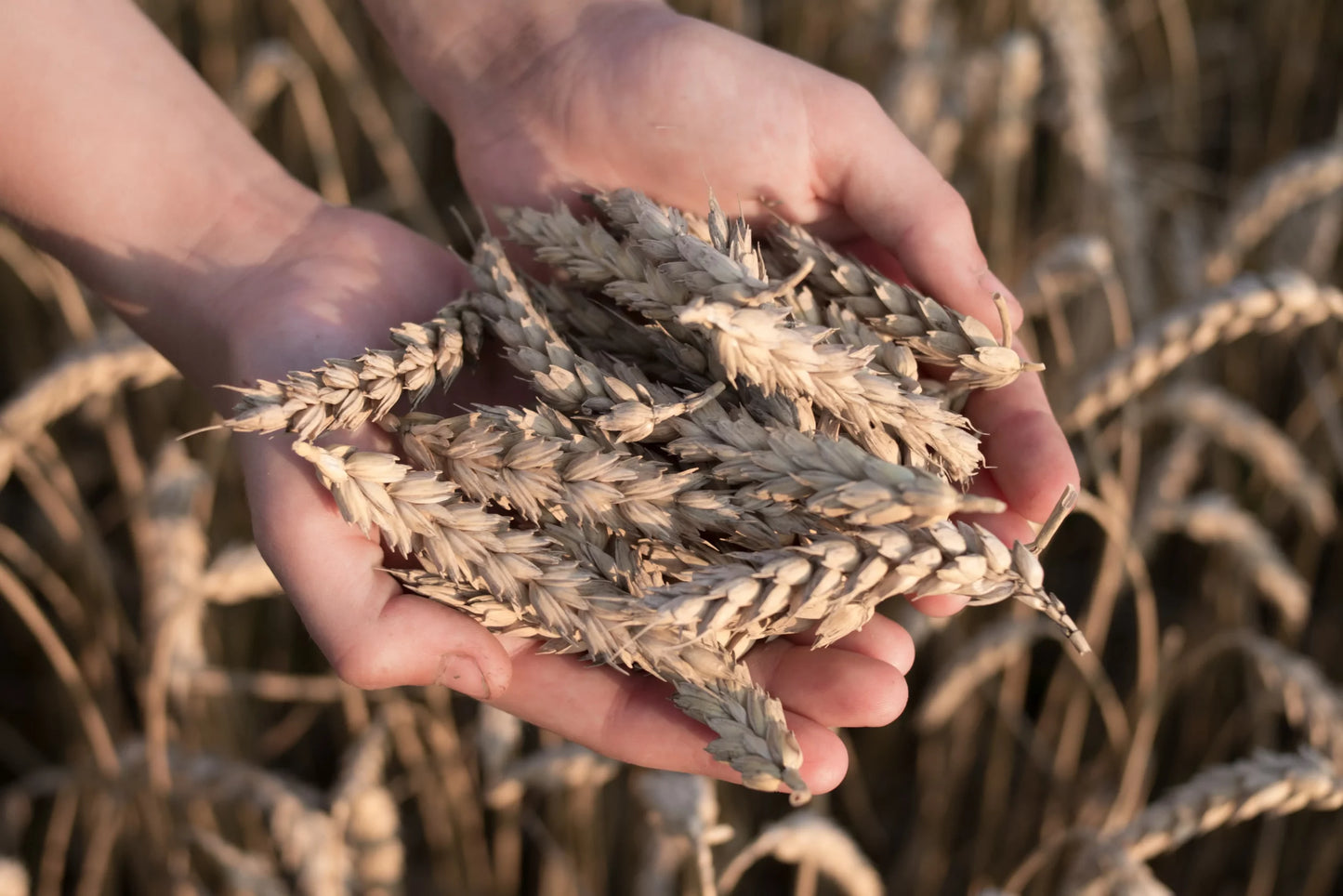 India is primarily a farming country. Agriculture is the backbone of the Indian economy. For more than 80% of rural India's population, agriculture and related activities are their primary source of income. It employs approximately 52 percent of the labor force. We Indians have a special place in our hearts for farming, agriculture, and harvested food, not only economically, but also in many other aspects. As a result of all of the efforts made throughout the entire process, we now have what we eat. A wide range of exceptionally tasteful and healthy foods! India is well-known around the world for its vast culinary diversity as well as its food choices. By choosing to eat style, we mean the perfect blend of ingredients from all four seasons that we Indians consume. Food is consumed in India not only for its taste but also for the nutritional and ayurvedic benefits it provides. Food is sacred to Indians. They regard food as a gift from God and thus celebrate the harvesting of food in all seasons. Harvesting is celebrated differently in each state of India. Pongal in Tamil, Makarsankranti and Gudhi padva in Maharashtra, Lohri in Punjab, and plenty of other festivals! All of these harvest festivals have deeper roots in the divine and holistic gains of harvesting food. Let us see each one of them below;
Every year in the month of January, Punjab celebrates Lohri. A bonfire is lit to commemorate Lohri. It is an ancient tradition to light a bonfire during this winter festival. The bonfire was lit by ancient people to rekindle the return of longer days. Lohri, the Punjabi harvest festival, is commemorated by the consumption of freshly harvested sheaves of roasted corn. The Lohri festival commemorates the sugarcane harvest in January. Lohri celebrations revolve around sugarcane products like gurh and gachak, as well as nuts harvested in January. The radish, which can be harvested between October and January, is another important food item for Lohri. Because the crop is suited to the agro-climatic conditions, mustard greens are mostly grown in the winter. Mustard greens are also a winter vegetable. Gajak, Sarson da saag, Makki di roti, radish, groundnuts, and jaggery are traditional accompaniments. Traditional dishes include "til rice," which is made with jaggery, sesame seeds, and puffed rice. This dish, which is more of a snack in some places, is known as "Tilcholi."
Baisakhi, also known as Vaisakhi, is celebrated on the 13th and 14th of April each year on the first day of Vaisakha. It is a traditional Punjabi spring harvest festival. Farmers commemorate this day by thanking Mother Nature for a bumper crop. They dress up and go to the gurdwara in Punjab. Gifts are exchanged, and a 'Guru ka langar' is held, in which the entire community gathers to share a meal. In gurdwaras, Kada prasad is served, and dishes like Sarson ka saag, Makki ki roti, maa ki dal (kali dal), and meethe Peele chawal is prepared.
Every year in the month of Chingam, the first month according to Malayalam tradition in Kerala, Onam is an annual harvest festival. The celebrations last for ten days and culminate in Thiruvonam. Atham, Chithira, Chodhi, Vishakam, Anizham, Thriketa, Moolam, Pooradam, Uthradam, and Thiruvonam are the ten days in order. The first and last days are especially crucial. The Onam sadya (feast) is an important part of Thiruvonam, and almost every Keralite makes or attends one. The Onasadya is traditionally made with seasonal vegetables such as yam, cucumber, ash gourd, and others to reflect the spirit of the season. The feast consists of nine courses and is served on plantain leaves, but it may include over two dozen dishes, including Banana chips, Sharkaraveratti, Pappadam, Injipuli, Thoran, Mezhukkupuratti, Kaalan, Olan, Avial, Sambhar, Dal, Erisheri, Molosyam, Rasam, Puliseri, Kichadi, and Pachadi, as well as various vegetable and soups such as Injipuli, Thoran, Mezhukkupuratti, Kaalan, Olan, Avial, Samb Moru (buttermilk or curd diluted in water), sweet and sour pickles, and coconut chutney The meal concludes with a dessert called Payasam (a sweet dish made with milk, sugar, jaggery, and other traditional Indian flavors), which can be eaten plain or mixed with ripe small plantains. The curries are served with rice, usually the parboiled rice known as 'Kerala Matta' in Kerala.
Every year in the month of January, Maharashtra celebrates Makar Sankranti. People exchange multicolored halwa (sugar granules coated in sugar syrup) and til-gul laadoo on this auspicious day (sweetmeats made from sesame seeds and jaggery). Lunch consists of gulachi poli/Puran poli (flatbread stuffed with soft/shredded jaggery and toasted, ground til [white sesame seeds]) and gram flour that has been toasted to golden perfection in pure ghee. People greet each other while exchanging til-gul as tokens of goodwill.
Haldi-Kunku is feted by married women inviting friends and family members. As part of the ritual, guests are given til-gul and a small gift. Women make it a point to dress in black. Because Sakranti falls during the winter months in the region, wearing black adds to the festive atmosphere. People hand out sweets to everyone and encourage them to let go of any negative or angry feelings. In Maharashtra, the famous line "til gul ghya ani god god bola" (meaning "eat this sesame and jaggery and speak sweet words") is used when distributing sweets.
In the month of September, the agricultural festival Nuakhai or Navakhai is celebrated in Western Odisha and Southern Chattisgarh. It is observed to welcome the arrival of new rice for the season. The name derives from the words Nua, which means new, and Khai, which means food, implying that the farmers have newly harvested rice. The festival, which takes place the day after Ganesh Chaturthi, is seen as a new ray of hope. It is extremely important to farmers and the agricultural community. Lagan is a festival that takes place at a specific time of day. This festival will be celebrated by Aersaa Pithaa. The people remember their village god or goddess before having their nua when the lagan arrives. Food dishes include Arisa pitha (sweet dish made of rice, jaggery, and sesame), nua-bhaat (new rice), Kankala kadali bhaja (spine gourd and raw banana stir fry), jua (kheer from new rice), and tomato khatta.
Indians hold festivals to commemorate the harvesting of crops because food holds a special place in our culture. Not only is harvesting a way of keeping mind and body in ultimate harmony and happiness but so is cooking and preparing a variety of specific foods in specific seasons through festivals. All of these festivals bring together the most ancient and wonderful traditions to promote community health and happiness.