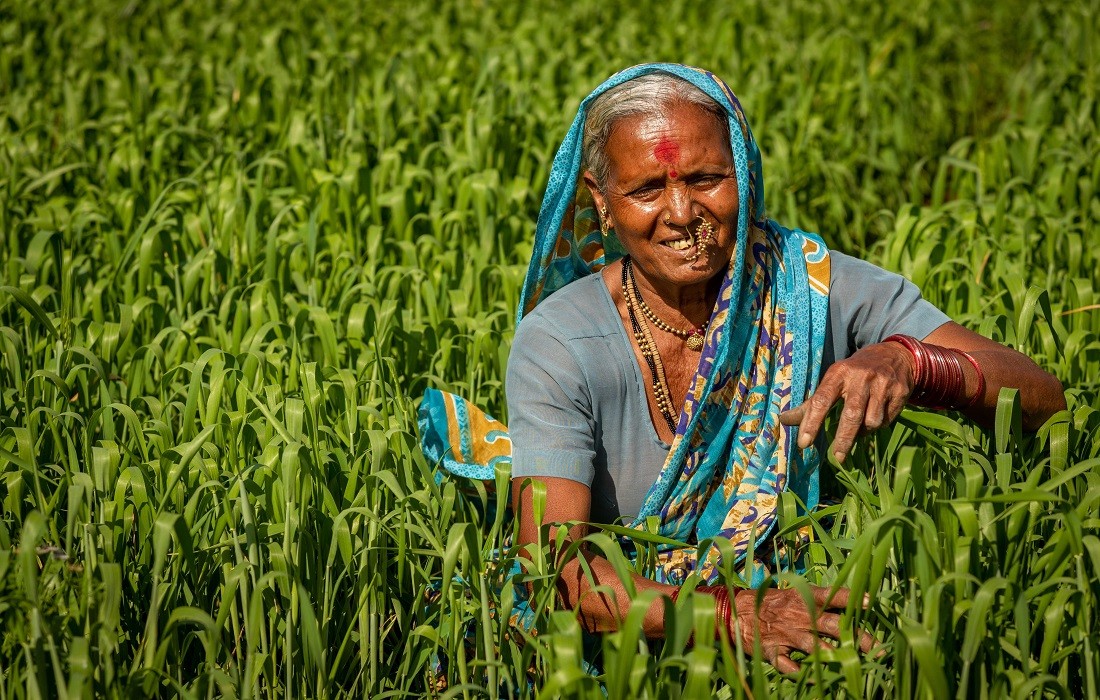 The image of a rural woman in our minds is that of a weak lady in her tethered clothes where she holds her child in one arm and an earthen pot in the other. We are often so hypnotized by the urban dream that anything rural is considered to be underdeveloped, deprived, and savage. However, as you walk along with the mighty greenery of the Western Ghats of India, you observe another picture that transcends conventional imagination. You find small patches of fields that are operated by women farmers. These are well-managed fields that are plowed with the knowledge that encompasses economic efficiency, environmental sustainability, and nutritional security. Then, as you want to grab a cup of tea, you find a woman managing a restaurant by herself. These women are productive, steadfast, independent, and resilient. Their understanding of commercial markets and socioeconomic development is unparalleled. Moreover, as they work towards wealth generation, they understand the importance of our social embeddedness and work actively towards community participation and family welfare which makes them great team players. They have strong arms and a noble spirit.
Mind you, the back-breaking work on rice fields takes way more endurance than a deadlift in the gym!
According to the Economic Survey of 2017-18, a rise in migration of men from rural to urban is leading to the feminization of agriculture. Agriculture employs almost 80 percent of economically active women. Thus, as we go along the development path, rural women have the potential to play a revolutionary role in economic prosperity and sustainable development.
Rural women perform diverse responsibilities. The spectrum ranges from taking care of family, maintaining the household, attending to farm operations, managing agro-processing, tending domestic animals, engaging in rural artisan work and handicrafts, managing their supply chain and financial investments, and building community participation through deliberate networking. They are also the custodians of indigenous and traditional knowledge which forms the basis for our communities' livelihoods and cultural resilience. Unfortunately, most of this work goes underestimated due to methodological issues in Gross Domestic Product calculations.
While the world has only recently risen to the need for natural resource conservation and environmental harmony, rural women have been serving this role from time unknown. From managing water from wells to pursuing sustainable agricultural practices, rural women are bearers of sustainability and harmony. 
Saalumarada Thimmakka, a Padma Shri Award Winner (2019) is an Indian environmentalist from the state of Karnataka who is noted for planting and tending to 385 banyan trees along a four-kilometer stretch of highway between Hulikal and Kuduro. While our markets are yet to take cognizance of natural resource management as a job, rural women have been passionately pursuing the work as they understand the long-term rationality and economic optimality of a healthy environment.
Another example is that of R Pappammal from Coimbatore, who was awarded Padma Shri for her achievements in organic farming. These soil managers are redefining the paradigm and the way we understand rural women. It is increasingly being recognized that women play pivotal roles in natural resources management through their knowledge and experience from working closely with their environment. Their cognitive skills are deeply embedded in community and ecology that can pave the way for sustainably developing water and forest resources.
Rural Women are also increasingly becoming financial managers for their families through Self Help Groups (SHGs). As per a World Bank report, 67 million women are members of 6 million SHGs today. These SHGs help them in engaging with collective finances, contingency funds, and in gaining financial literacy. Women's prowess in saving and investing for children's holistic growth is a lesser-known fact. They prioritize their investments in better nutrition, education, and health of their family. These SHGs have consistently enabled rural women and their families to finance entrepreneurial avenues.
In rural areas, women play a significant role in decentralizing distribution channels and marketing the government's programs and policies through community participation. Some of the critical impediments that these women face is, lack of market access, infrastructure, digital knowledge, business know-how, and information on modern developments of the market. To strengthen the 'Make in India' vision, empowering women from the grassroots will give a much-needed boost to rural industries and micro-entrepreneurship in village clusters. Encouraging women to become job creators will provide a long-term, sustainable solution. 
Rural women are at the heart of the production system. According to Oxfam India, women are responsible for about 60-80 percent of food production and 90 percent of dairy production. With women predominant at all levels-production, pre-harvest, post-harvest processing, packaging, marketing – of the agricultural value chain, to increase productivity in agriculture, it is imperative to adopt gender-specific interventions. 
The country must think of ways to promote the availability and opportunities for women to have equal claims over seed capital to start their own businesses, especially in the food industry as women's dexterity in food supply and nutritional security is unparalleled. The need is for start-ups like Farm Didi which are coming up to create a congenial ecosystem for women to provide them access to market, digital technology, and business knowledge.
Women's role in accomplishing Sustainable Development Goals holds a pivotal position. They play a vital role in enhancing agricultural and rural economic growth and improving food security. Rural women understand the significance of wealth generation while maintaining sustainable socio-economic development. They are active agents of health, wealth, finance, and sustainability. It is time that we support them in becoming job creators rather than job seekers because when one woman is empowered, the whole family is empowered.