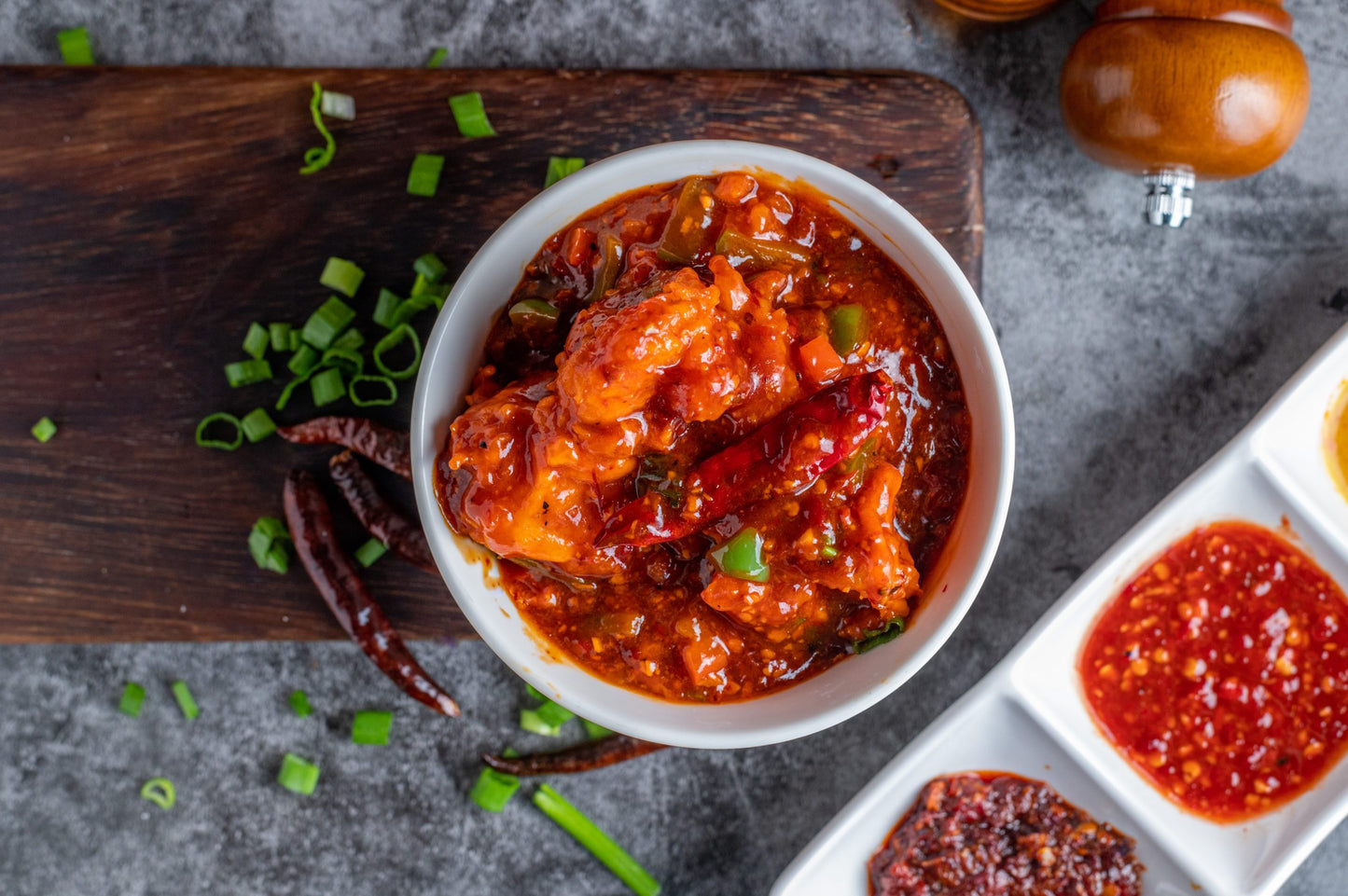 Do you recall those happy summer vacations when every house in the society smelled pickle-full and delighted? Making that delicious and colorful pickle for all of the family members used to be a once-a-year task. Opening a jar of pickles has always been a joyous occasion. To begin, the aromas of the spices transport me back to my childhood. I smell the fiery peppers soon after, and the bright red and green fruit peeks out of the mixture!
Pickle making has been widely practiced in India and is known by different names across the country – Uppinakaayi in Kannada, Pachadi in Telugu, Urukai in Tamil, Uppillittuthu in Malayalam, Loncha in Marathi, Athanu in Gujarati, and achar in Hindi. The first-ever recorded pickle of Indian origin lies back to 2030 BCE!
Indians have been making pickles for thousands of years as a tradition of care, precision, and love for their families. Pickles have a devoted following in India, and no platter is complete without them when it comes to eating in the home nation.
Pickles are made from a variety of spices, herbal ingredients, and vegetables. When it comes to variety in taste and health, Indians can almost prepare pickles from any vegetable starting with mango as the most common of them!
Apart from their enticing taste, pickles have a lot more to offer your body! Ancient recipes have a stronger link to Ayurveda and health. The ingredients involved in pickles are tried and tested for their magical health benefits. Aside from being tongue-friendly, these ancient recipes have a lot more potential.
Ancient Indian pickles provide a wide range of health advantages, which is why they have been incorporated into our regular diets for a long time. The fact that pickles are uncooked is their main advantage; they have high fiber content and a treasure trove of vitamins and antioxidants hidden inside. Let us take a quick look at each of them.
Mango pickles are the most popular and widely accepted among Indians. These are made with raw mangoes, salt, methi, fennel, and mustard seeds, mustard oil, and spices. When all of the ingredients are combined, they form a delish complex that has been enjoyed by everyone for thousands of years. Mango pickle is high in vitamin C. (1). It is also rich in dietary, antioxidants, and flavonoids (2)
Lemon Pickle comes in second on the list. The advantage of a lemon pickle over others is that it can be made quickly and all year long. Lemon pickle contains lemons, split mustard seeds, fenugreek powder, turmeric, and red chili. This combo contains a treasure chest of nutritional benefits. It aids in the regulation of blood flow and the improvement of bone health (3). This pickle is high in vitamin C and antioxidants, and it also makes an excellent appetizer!
Green chili pickle comes in third on our list. Despite its delicious flavor, this pickle is made up of seven magical organics! It contains green chilies, cumin, and mustard seeds, turmeric powder, garlic, and other (4) ingredients that, when combined with a regular meal, provide numerous health benefits such as vitamin C, B-complex, capsaicin, linoleic acid, vitamin A, and lutein.
When it comes to incorporating bitter gourd pickles into a regular diet, they can work wonders. This pickle has both taste and strength thanks to the addition of bitter gourd, lemon juice, mustard, and fenugreek seeds. This pickle is high in vitamin C, A, E, and B-complex. It also contains a high concentration of antioxidants, polyphenols, anti-microbial properties, and charantin, which aids in the prevention of diabetes and other diseases (5).
Indian pickles have a long history, dating back thousands of years. The ancient methods of food preparation and preservation had a distinct ayurvedic flavor that contributed to health and wellness through food. This magic is vanishing as we transition to the new world. However, in many parts of India, particularly among rural women, this tradition, which combines both taste and health, is still practiced. Farmdidi brings you this incredible collection of healthy, homemade pickles that can be a great addition to your diet. So, what's the story? Get your bottle of happiness ordered today!