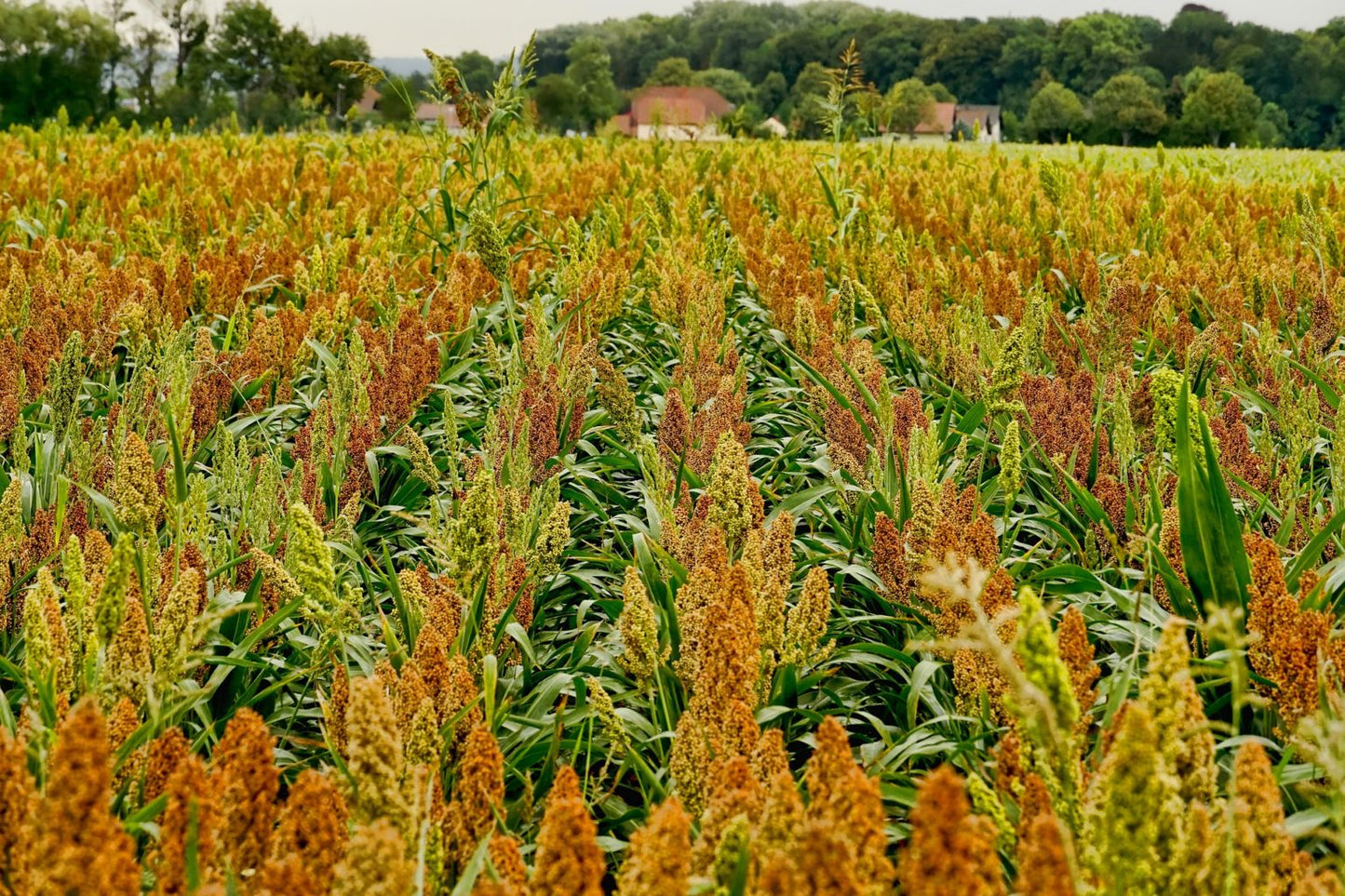 Google India released its 'Year in Search' List in 2020 and "How to Increase Immunity" was one of the most searched-for health topics.
Looking at the interest of people in gaining immunity let's talk about how do you build your immunity?
Immunity comes from medicines, turmeric, ginger, teas, concoctions, and whatnot.
However, Did you know , The grains that are included in our daily diets also improve our immunity? These are a small fraction of our diet.
Grains on the other hand are far more prevalent in our diet, both in amount and frequency, and also improves our immune system.
Getting to the point, the rest of Let's talk about two power grains, Bajra (Pearl millet) and Jowar (sorghum) – its benefits.
Benefits of Bajra and Jowar
It is gluten-free and high in insoluble fiber acting as a prebiotic to improve digestion and avoid constipation. Fibers also reduce LDL (bad cholesterol). They also help in feeling full, thereby helping you eat less and prevent weight gain
High fiber also ensures slow digestion, so there is no glucose spike. Fiber with magnesium in Bajra & Jowar is helpful for diabetic patients
 Rich in magnesium, omega-3 fats, potassium, and other nutrients, keeping the heart healthy and controlling glucose receptors
Rich in potassium to dilate blood vessels and increase blood flow. It also helps in maintaining blood pressure.
Antioxidants in Bajra & Jowar prevent aging and prevent diseases like stroke, cancer, and heart diseases by boosting immunity
Catechins in Bajra excrete toxins from the body and help in the functioning of the kidney and liver. Jowar is rich in proteins that give energy to the body and regenerate cells.
How to include them in your daily diet?
There are tons of recipes on the internet through which you can include them in your daily
diet.
We will be talking about few of them:
Dosa is a South Indian delicacy that we enjoy for breakfast. You can make your dosa as usual by replacing half of the ground dal and rice flour with jowar.
Porridge with Jowar Porridge (or daliya) is a popular breakfast option. Add sauteed veggies to it or simply add some milk, and dryfruits.
Jowar roti or jowar bhakri are healthy traditional flatbreads made with sorghum flour. These are gluten free and also vegan in nature
In a similar way you can make Bajra Roti as they are a healthy substitute for Mass produced flour.
After a long, exhausting day, a platter of khichdi is soothing and soothes our hearts. It tastes great when accompanied by raita or curd. You can also season the khichdi with various
spices
Substituting semolina or rice flour with Bajra and making Uttapam from it,by adding some carrots and onions can make your breakfast or evening snack even more healthy and tasty.
How are Farmdidi's Bajra and Jowar flour different?
Farmdidi brings to you plain Bajra flour, easy-to-make Jowari flour, and plain Jowari flour. Why are Farmdidi's Bajra and Jowar flour different?
The Bajra that our Didis use is Sardar Bajra, one of the finest types of Bajra found in Pune, Maharashtra. The Jowar grown by the farmers has one of the finest qualities in India.
The flour milling and packing take place under hygienic and ideal conditions to maintain the quality requirements and avoid the contamination of the flour.
We use stone ground chakki which helps in retaining the aroma and flavors of the grains as compared to the high-speed rollers used in the factories. The result is natural, authentic, and tasty flour.
So what are you waiting for? Get your health pack of Bajra and Jowar.