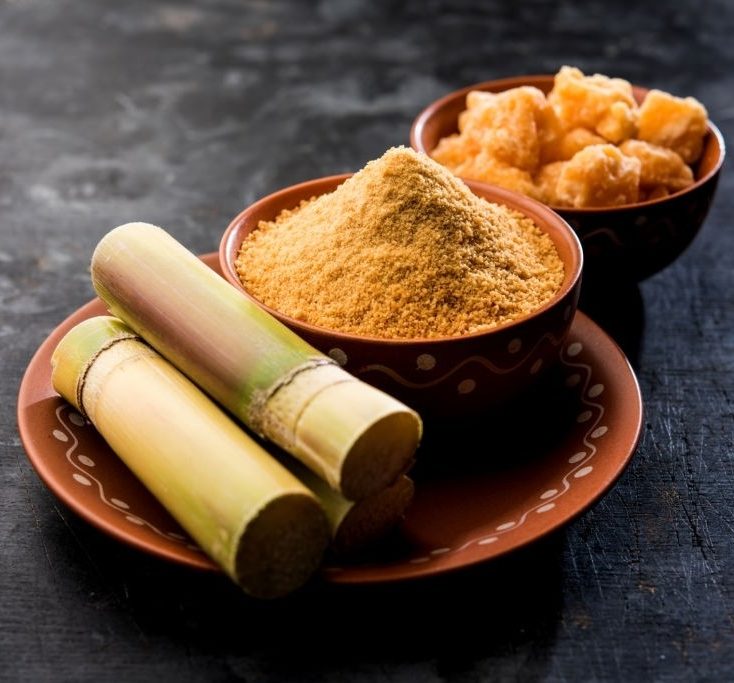 I still reminisce about that sunny winter afternoon, sitting idle on my balcony and savouring my mother's delicious recipe of Gur Chawal Kheer. Yes, that's right! Gur, also known as Bellam in Telugu, Vellam in Tamil, Sharkara in Malayalam, Bella in Kannada, and Gul in Marathi, is a delicacy served all over the country in different forms and recipes. Different states, different names, but its sweetness prevails in every language. And since winter is the season of fresh jaggery, it is best consumed throughout the year's cold months. According to Ayurveda, it cleans out your gastrointestinal tract, strengthens your immunity and digestion, fights anemia, and maintains your heart's health.
Let's look at the few benefits of Jaggery :
When consumed in moderation (because of its high-calorie content), jaggery aids in the prevention of weariness and weakness. This is because it prevents the blood sugar level from rapidly rising. As a result, the energy level lasts longer than sugar.
Jaggery contains iron and folate, which help prevent anemia and other blood problems by increasing haemoglobin and purifying the blood. It also dilates blood vessels (arteries), allowing people with high blood pressure by allowing a smoother blood flow.
Well, since jaggery is loaded with antioxidants and other minerals, It is a great cleansing agent. It clears all the unwanted particles from the body. It helps clean the respiratory tract, lungs, intestines, stomach, and food pipe as well.
It helps in treating a cold
Jaggery produces heat in the body, so it treats respiratory diseases like asthma, pneumonia, and bronchitis.
The digestive enzymes in our bodies are activated by jaggery. Therefore, a small amount of jaggery consumed after meals can help digestion, increase bowel movements, and reduce constipation.
How to consume jaggery in different forms?
Jowar and Jaggery cookies
Jowar & Jaggery cookies are the ideal way to enjoy a healthy snack without feeling guilty! In addition, it's a gluten-free product, which makes it even more beneficial.
An easy-to-prepare tasty sweet Roti variety made with jaggery and whole wheat flour, you can make these sweet rotis for breakfast or even as an evening snack or as an after-school snack for kids.
Ragi - Jaggery Ladoo/Modak
A sweet delicacy that any age group can enjoy, the Ragi laddoo is super delicious and healthy. A protein-rich laddoo, when combined with jaggery, becomes mouth-watering and easy to digest
Gur ki kheer is a rice pudding that is very common in India. It is also known as Nolen Gurer Payesh in Bengal. It is combined with date palm and is one of the most cherished delicacies in India.
Jaggery should be ideally stored in a dry, airtight container. It can be stored at room temperature for three to four months. Its shelf life can be extended by storing it in the refrigerator for six months.
Conclusion: Jaggery has many health benefits, and consuming it regularly leads to a better lifestyle & a healthy gut. Many nutritionists recommend using jaggery instead of sugar as sugar is devoid of nutrients. Consuming a piece of jaggery keeps not only your body but also your soul happy! Its nutrients can boost immunity and so protect you from a variety of ailments.